I came to see the damage that was done…

the thing I came for:
the wreck and not the story of the wreck
the thing itself and not the myth
the drowned face always staring
toward the sun
the evidence of damage

"Diving into the Wreck," Adrienne Rich
Some of the most offensive elements of the Brett Kavanaugh dissembling are that his lived experiences beneath his lies are about a much wider and more insidious reality. The partisan sideshow must not be allowed to distract us from that reality—that we are a country still complicit in sacrificing women.
Toxic masculinity and rape culture are inexcusable subsets of a larger toxic privilege that spawned Kavanaugh and legions just like him. And, yes, frat culture in his past and today are microcosms of the misogynistic worlds in which mostly white men circulate while clutching the vast majority of wealth and power in the US.
But the Kavanaugh debacle is a story about toxic privilege and our willingness to sacrifice girls and women at the alter of any one powerful white man.
Toxic masculinity, rape culture, and toxic privilege depend as well on complicit women who have been drawn into a dark fantasy of being embraced and rewarded by these men—as reflected in Margaret Atwood's The Handmaid's Tale: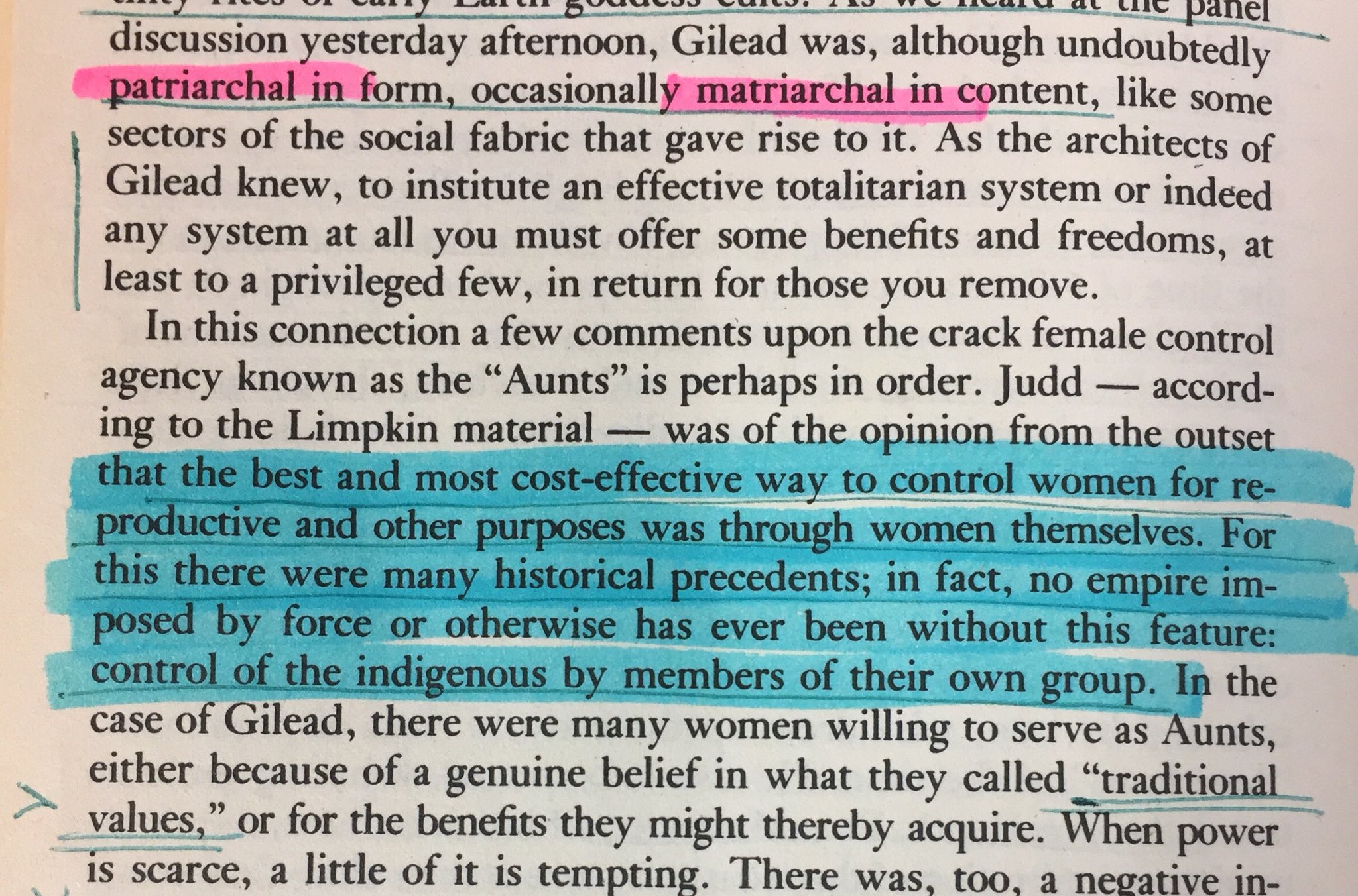 Toxic privilege has also driven a pop culture designed to idealize and sanitize rape culture:
Sixteen Candles isn't a college sex romp like Revenge of the Nerds or Animal House. It's a high school love story. It's been celebrated for 34 years for its sweet, romantic heart. Yet it is entirely willing to feature a lengthy, supposedly hilarious subplot in which a drunk and unconscious girl is passed from one boy to another and then raped.

So Caroline gets drunk at a party and passes out in her boyfriend's room, where presumably she believes she will be safe….

The next time we see Caroline, she's unconscious again, and the Geek is having his friends photograph him next to her unresponsive body. "Ted, you're a legend," they gush.

The next morning, a newly sober Caroline and Geek conclude that they had sex the night before. The Geek asks Caroline if she enjoyed herself. "You know, I have this weird feeling I did," Caroline says.
As this analysis unpacks, Kavanaugh lived through the same era as this film, and many popular films much worse. Alcohol and toxic masculinity in high school and especially college continue to function the same ways, ways that sacrifice women.
In the very real and ugly world, women are victims of crass political and ideological commitments to guns and lies about who exactly women should fear; it isn't foreigners or strangers, but guns and men they know:
While this study does not focus solely on domestic violence homicide or guns, it provides a stark reminder that domestic violence and guns make a deadly combination. According to reports submitted to the Federal Bureau of Investigation (FBI), firearms are rarely used to kill criminals or stop crimes. Instead, they are all too often used to inflict harm on the very people they were intended to protect.

According to the FBI's Uniform Crime Reports, in 2016 there were only 327 justifiable homicides committed by private citizens. Of these, only 45 involved women killing men. Of those, only 29 involved firearms, with 22 of the 29 involving handguns. While firearms are at times used by private citizens to kill criminals, the Centers for Disease Control and Prevention reports that the most common scenarios of lethal gun use in America in 2016, the most recent final data available, are suicide (22,938), homicide (14,415), or fatal unintentional injury (495). (When Men Murder Women)
And the very worst of these realities are prominent across the Bible Belt:
Emily Peck has reported a telling moment in the Kavanaugh saga: "'Sen. McConnell, do you always turn your back on women like this?' Khanna asked as the senator faced other questions from activists while he rode the escalator."
Yes, the answer is yes, but also, McConnell is but one example of a much larger reality, an entire country turning its back, allowing women to be sacrificed.