Among the many challenges of transitioning from college into the workforce is the toll that takes on your personal and recreational life. Throughout high school and college, I was always a recreational athlete, mostly pick-up and school-based or intramural basketball,
It was the mid-1980s, and I was in my second year teaching high school English as well as coaching two sports. I found myself exhausted, having lost weight (I was already rail-thin my whole life), and not doing any exercise for a couple years.
This is when I adopted recreational cycling, leading to a passion that has lasted over thirty years with many years including 9,000-10,000+ miles per year in the saddle.
Over the decades, I have owned about 45-50 bicycles and built up or maintained dozens and dozens more for myself and friends. I love cycling, but I also love bicycles, aesthetically and mechanically.
Primarily, I am a road cyclist, but I have had two significant commitments to mountain biking as well—most recently after several cycling friends and I were in a catastrophic car/bicycle accident on Christmas Eve of 2016.
Once my fractured pelvis healed, I turned to mountain biking. Over the past several years, then, I have owned several mainstream full suspension MTBs—Cannondale, Niner, Specialized—and one hardtail—Trek.
While I love the hardtail Trek (2019 Procaliber 9.6), as I near 60, my body simply couldn't handle the wear and tear. The features of that hardtail I did enjoy included low weight, nimble handling, and responsive pedaling. [Incidentally, that year model of the Trek was incredibly consumer friendly; a great deal of bike for the money.]
During my first venture into mountain biking 20 or so years ago, I had a great experience with a Santa Cruz Super Light so I kept coming back to trying Santa Cruz again, which I did when I purchased the 2020 Blur with the Carbon R build from Competitive Cyclist (an online retailer with whom I have had great experiences for many years).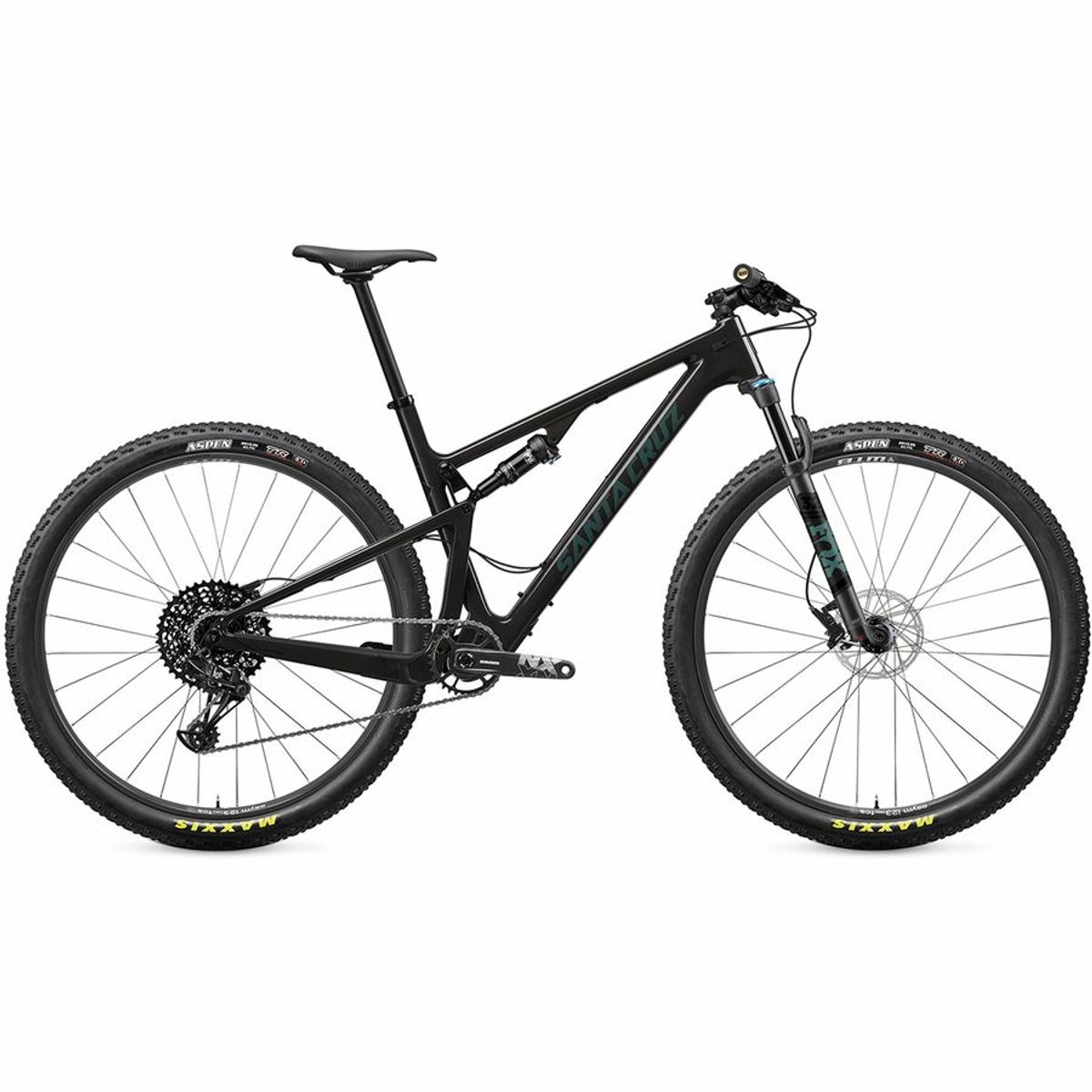 I now have about 300 miles on the Blur and think I can give a solid review of the pros and cons for anyone considering a new MTB.
First, I have only a couple problems that I encountered in the beginning.
I received the MTB packed immaculately and securely by CC, requiring only minor assembly. As I noted above, I have been building and maintaining bicycles for three decades, but I was immediately concerned with the water bottle cage placement on this model.
In fact, the placement puts the cage between two cables and almost at the bottom of the seat tube. Long story short, the bottom bolt after removing it only once was not threading back in properly. I had to take the MTB to my local bike shop where the mechanic tapped the threading (for no charge) so I bought a new cage. [Note: CC offered to reimburse for the service, but I didn't incur any.]
While I have been an exclusive user of SRAM products since the early 2000s, I have found the SRAM Level T brakes once again lacking (better than Guide, but nothing like even low-end Shimano brakes), and have had problems with the front disc squealing despite being cleaned by my LBS and me several times. [Note: CC sent a new front rotor no charge to address this.]
Both of these I consider minor issues, and I chose this build overwhelmingly because of the carbon frame (overall weight is in the 26-pound range, similar to the Trek hardtail), the Fox shocks, and the SRAM NX Eagle drivetrain; the mechanical performance of this MTB has been outstanding and nearly flawless despite riding in a variety of adverse conditions.
One issue I have struggled with when buying MTBs is proper fit; I have my road cycling fit dialed in to near perfection. I ride exclusively Ridley frame sets with traditional road geometries, and can count on the M (56 cm) frame fitting perfectly.
My MTB purchases have swung back and forth from M to L. The M Cannondale felt way too small and the M Niner felt way too large.
After consulting with Kyle Brown at CC, I chose a L for the Blur. First ride, I was immediately nervous because the L felt small. However, it didn't take long to realize that I was riding the best fitting MTB I have ever owned.
And here is where I can attest that this Blur is among the best 2or 3 bicycles I have ever owned. Period. Road or MTB.
Along with finding the right fit in an MTB, matching the model (geometry, set up, etc.) of the MTB to the type of riding you do is incredibly important.
Many of the trails I ride have a good deal of roots (some are rocky also), a great deal of trees and tight trails, and significant switchbacks and grunts (several places have sustained climbs as well).
Before my hardtail destroyed my aging back, I was impressed with how the light and responsive frame greatly improved my riding, particularly my technique and ability to maintain momentum through switchbacks and over grunts. My experience with full-suspension has been a great deal of sluggishness over varied terrain and awkwardness in tight spots.
The Blur is light and incredibly nimble—as responsive and sharp as the hardtail while also providing the comfort of a full-suspension MTB.
Two examples have stood out to me. First, on my most often ridden local trails, Southside, one trail, High and Dry, has a rooty grunt section with a couple very tight and quick switchbacks all in about 30 feet.
When I started back on the MTB several years ago, this was a place I often put a foot down and felt like a really poor cyclist. Eventually, I learned to navigate that section, but I always struggle there even as I expect never to put a foot down again.
Lately, on the Blur, I have noticed the section is a whole new experience. I can do the section sitting and the biggest improvement is the handling, easily navigating the trees and switchbacks as I cross roots and a couple rock sections.
Each time I do High and Dry now, I am pleased to recognize that the MTB itself has made me a better rider.
The other example is riding on trails with extended climbs. I live within a hour or so of Dupont and Bent Creek, both in North Carolina and both with very long climbs and descents.
I bought the Trek hardtail in part to do these trails and the extensive gravel roads in each system. Certainly, there the hardtail excelled.
The Blur has modest shock travel (100 mm front and rear), and both are easily reachable to lock out. My most recent full-suspension before the hardtail had greater travel (140 mm front and 120 mm rear), making it an excellent descending frame.
Comparing the Blur to the hardtail for climbing and the greater suspension MTB for descending, I find that the Blur matches performances of each.
Most notable to me is that when climbing grunts, rollers, or long hills, the Blur's suspension system (Santa Cruz's VPP) is nearly "silent" in that it feels like a hardtail in terms of the MTB responding to your pedal strokes.
Finally, I am a fan of black bikes, and quality (but simple) graphics. This Blur is a beautiful bicycle in person (picture doesn't do it justice). Santa Cruz does a great job with how bikes look and paint/graphics finish and quality.
From Santa Cruz to SRAM and Fox to Competitive Cyclist (and my LBS, Trek Spartanburg), I am a very happy customer and cyclist.
If you are looking for a light and nimble MTB for technical and challenging trails with climbs and dense trees, you will love the Blur.