School's Choice: How Charter Schools Control Access and Shape Enrollment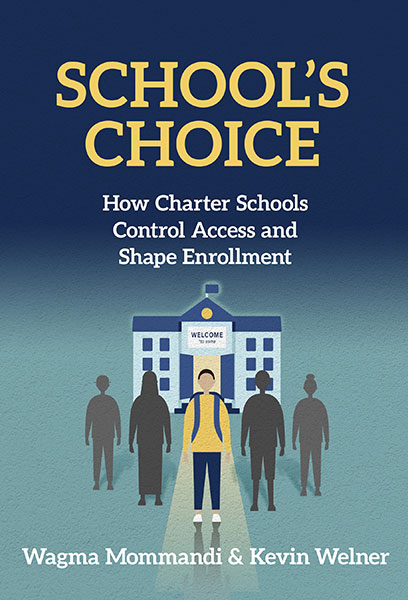 Wagma Mommandi, a former public-school teacher, is a PhD candidate in education policy at the University of Colorado Boulder School of Education. 
Kevin Welner is a professor and the director of the National Education Policy Center, which is housed at the CU Boulder School of Education.
Access issues are pivotal to almost all charter school tensions and debates. How well are these schools performing? Are they segregating and stratifying? Are they public and democratic? Are they fairly funded? Can apparent successes be scaled up? Answers to all these core questions hinge on how access to charter schools is shaped. This book describes the incentives and pressures on charter schools to restrict access and examines how charters navigate those pressures, explaining access-restricting practices in relation to the ecosystem within which charter schools are created. It also explains how charters have sometimes responded by resisting the pressures and sometimes by surrendering to them. The text presents analyses of 13 different types of practices around access, each of which shapes the school's enrollment. The authors conclude by offering recommendations for how states and authorizers can address access-related inequities that arise in the charter sector. School's Choice provides timely information on critical academic and policy issues that will come into play as charter school policy continues to evolve.
Book Features:
Examines how charter schools control who gains and retains access.
Explores policies and practices that undermine equitable admission and encourage opportunity hoarding.
Offers a set of policy recommendations at the state and federal level to address access-related issues.